Modern Cooking Facility for Africa announces partnership with BURN to accelerate access to electric cooking in Africa
In the margins of the Africa Climate Week, the Modern Cooking Facility for Africa (MCFA) is announcing a strategic partnership with BURN, a clean cooking company and carbon project developer based in Kenya, to introduce and accelerate access to affordable, high-quality electric cooking in five Sub-Saharan African countries.
Under separate agreements with BURN subsidiaries in the respective countries, MCFA will provide up to EUR 10 million of results-based financing until 2027 to expand access in the Democratic Republic of the Congo, Kenya, Mozambique, Tanzania and Zambia. MCFA financing will mobilise a further EUR 10 million in additional co-financing.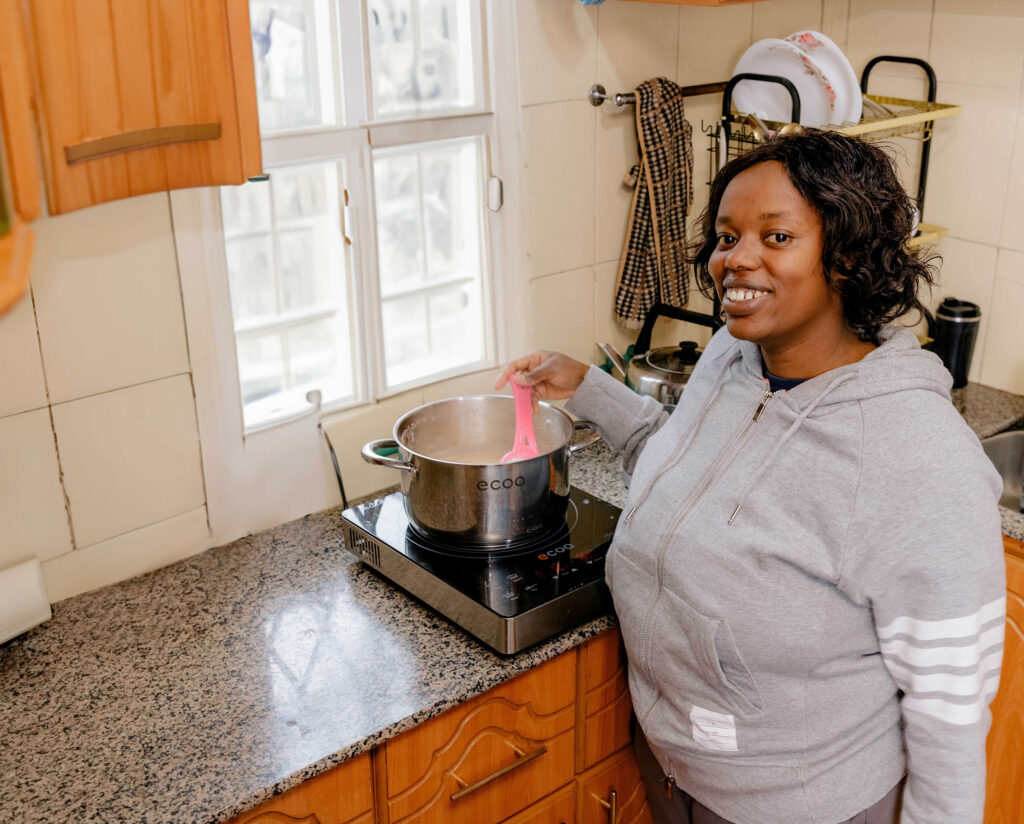 "We are very pleased to partner with BURN for the next stage of the company's evolution and to help electrify Sub-Saharan Africa by scaling up clean cooking solutions in the region. Together, we aim to reduce carbon emissions and positively impact millions of lives while saving forests," says Ash Sharma, Vice President of Nefco and Head of the Modern Cooking Facility for Africa, in connection with Africa Climate Week in Nairobi.
With the support of MCFA, BURN is planning to establish up to 456,000 clean cooking services and enhance its direct operational presence across the five targeted markets. Over the course of the anticipated four-year implementation period, the expansion is expected to reach up to 2.28 million beneficiaries and create up to 2,200 jobs in the five countries.
BURN will distribute its ECOATM Electric Induction Cooker and ECOATM Electric Pressure Cookers, both designed and assembled by the company. Both products feature 'pay as you cook' technology, providing consumer financing to users who cannot afford the full payment upfront. The ECOATM Electric Induction Cooker is sold with induction-ready cookware, including an 8-litre and a 6-litre pot as well as a frying pan, all of which will be manufactured at BURN's state-of-the-art manufacturing facilities in Kenya.
"Transitioning billions of people from relying on dirty, polluting fuels to clean cooking is a socio-economic, public health and climate crisis that we can solve. But we can only scale as fast as funding allows. We are thrilled to be partnering with MCFA to bring our new electric cooking suite to families across Sub-Saharan Africa who would otherwise be unable to afford them," says Peter Scott, CEO at BURN.
The focus of this partnership is to reach households that primarily use charcoal and/or wood fuel for their daily cooking needs and transition them to e-cooking, which produces zero indoor emissions. As part of its distribution strategy, the products are set to be made accessible to low-income, grid-connected households in both urban and rural areas as well as small-scale restaurants.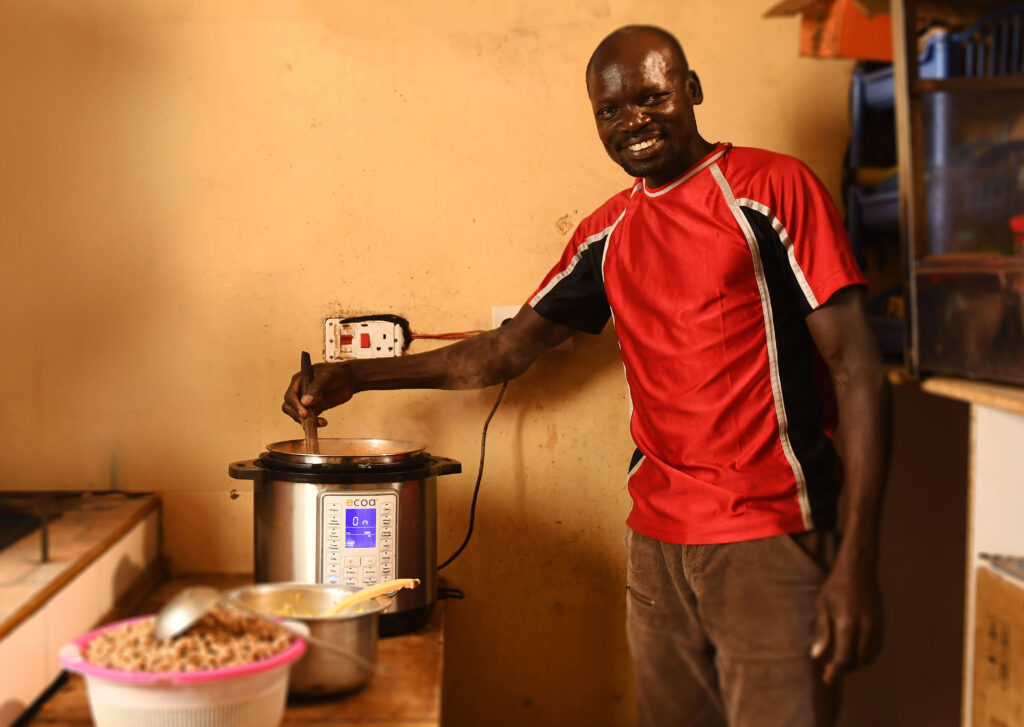 "Electric cooking presents a key opportunity for accelerating usage of clean technologies for MCFA. According to a recent report by the International Energy Agency, electric cooking has the potential to make a major contribution to achieving universal access to clean cooking in Sub-Saharan Africa, particularly in countries making significant progress in electrification," comments Heli Sinkko, Programme Manager at Nefco.
BURN and MCFA will also explore the potential for electric carbon credits to support sustainable development.
The Modern Cooking Facility for Africa (MCFA) supports access to and scale-up of higher-tier clean cooking solutions. The first funding round (MCFA1) in spring 2022 received significant interest in all project countries, providing EUR 30.8 million in total financing. BURN was selected through a competitive process under the respective country programme in the MCFA1 Call. The selection process included a two-stage, third-party evaluation of applications by independent experts and a detailed due diligence process carried out by Danish Energy Management A/S in consortium with LFS Advisory. Further agreements with clean cooking companies are under negotiation and will be announced during autumn 2023.
For further information, please contact:
Heli Sinkko, Programme Manager, Modern Cooking Facility for Africa, Nefco, Heli.Sinkko@nefco.int, +358 10 6180 659
Ash Sharma, Head of Modern Cooking Facility for Africa, Nefco
Ash.sharma@nefco.int, +358 10 618 06 53
Zoë Fillingham, Senior Account Manager, Browning Environmental Communications zoe@browningenvironmental.com, +44 7825 228571
Evelyne Kopar, Head of Communications, BURN
evelyne.kopar@burnmfg.com, +254 726 501656
About BURN
BURN was founded in 2011 with the aspiration to save forests by revolutionising the clean cookstove sector. While traditional, inefficient cookstoves can bankrupt families, damage users' health and destroy forests, BURN's best-in-class stoves can save families money on fuel, limit indoor air pollution and protect forests. BURN is now Africa's leading clean cooking company and one of the only carbon project developers to cover the full carbon value chain, from project design and in-house monitoring to credit issuance. Headquartered in Kenya and with direct operations in nine African countries, BURN employs 2,500 people across Africa. The company has made and distributed nearly 4 million clean cookstoves, transforming the lives of over 20 million people and preventing 14 million tonnes of CO2 from entering the atmosphere. Read more at burnstoves.com
About MCFA
The Modern Cooking Facility for Africa is a multi-donor facility established and managed by Nefco – the Nordic Green Bank – with the aim to support the development of new markets for the clean cooking sector and accelerate access to high technology, modern and affordable cooking equipment for consumers in Sub-Saharan Africa. It combines results-based financing with catalytic grant financing to companies active in the clean cooking market to grow and scale up their businesses in the programme countries.

The facility currently finances projects in six countries: the Democratic Republic of the Congo, Kenya, Mozambique, Tanzania, Zambia and Zimbabwe. The overall aim of the MCFA programme is to provide access to clean cooking solutions for approximately 3 million Africans. The current EUR 45 million MCFA programme was announced in November 2021 and is funded by Sweden and the European Union, and form part of the Global Gateway initiative, a new European strategy to boost smart and clean projects that combine public and private financing. Read more at www.moderncooking.africa
About Nefco
Nefco – the Nordic Green Bank – is an international financial institution based in Helsinki, Finland, owned by the five Nordic countries, focusing on environmental and climate investments and working with concrete actions to accelerate the green transition. Nefco manages external funds in the climate and energy space and is accredited by the European Union and the Green Climate Fund. It also serves as the Facility Manager for the Beyond the Grid Fund for Africa, a EUR 126 million multi-donor results-based financing facility funded by Denmark, Germany, Norway, Sweden and USAID. Nefco's headquarters is located in Helsinki, Finland. Read more at www.nefco.int
Published: September 5, 2023
BURN
Clean Cooking
DRC
Kenya
MCFA1
Mozambique
Tanzania
Zambia