Modern Cooking Facility for Africa signs its first agreement with a clean cooking service provider
The first agreement by Modern Cooking Facility for Africa (MCFA) has been signed with a women-owned and led company in Zimbabwe selling biogas digesters to support the scale-up of clean and modern cooking solutions in rural and peri-urban areas of the country, potentially benefitting thousands of Zimbabweans.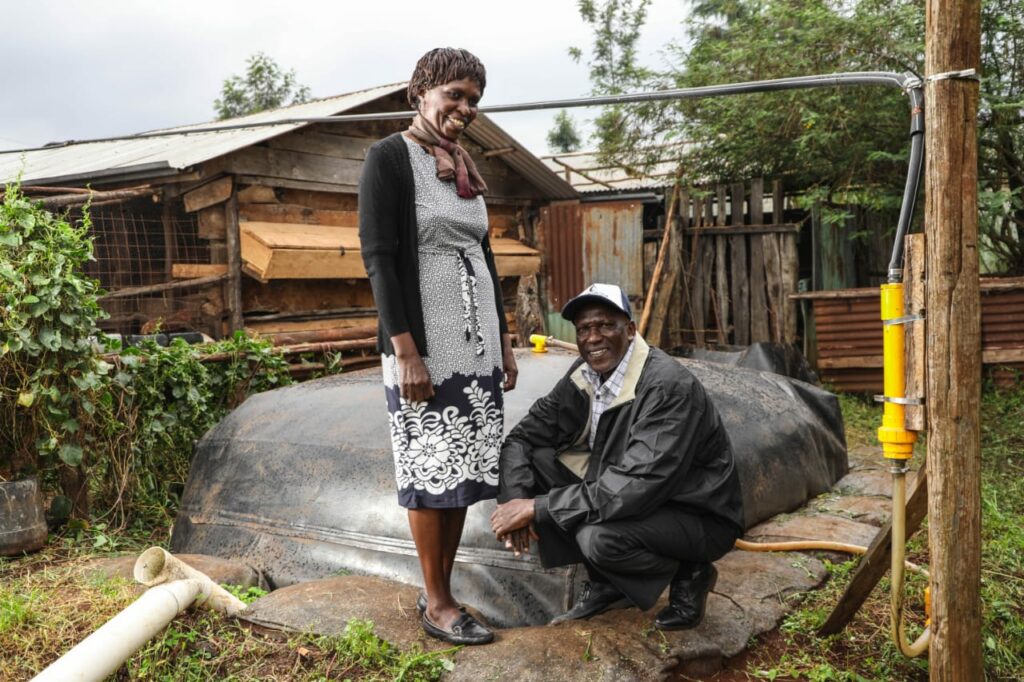 The agreement has been signed with a local women-led company established in 2010. Today, Lanforce Energy is one of the leading biogas companies in Zimbabwe offering biodigesters for households, farmers, entrepreneurs and institutions. MCFA financing will mobilise additional co-financing, doubling the amount of provided MCFA support by the end of the project implementation.
"I'm extremely happy to announce our first MCFA investee in our mission to introduce modern cooking solutions and create long-term sustainable markets in several Sub-Saharan African countries. We are especially pleased to support finance for women entrepreneurs and to welcome Lanforce Energy as our first portfolio company," comments Ash Sharma, Vice President at Nefco and Head of MCFA.
With the results-based financing provided from MCFA, the company aims to scale up its business activities by selling approx. 2,400 new biodigesters, which would total over 6,000 clean cooking services, as some of the biodigesters can cater for multiple stoves, for example several households sharing one biodigester. The new activities are expected to benefit up to 28,000 Zimbabweans in the rural and peri-urban areas of the country. Lanforce Energy currently operates in 26 districts and with the financing from MCFA, the company plans to extend its operational activities to an additional 24 districts.
"To be able to scale up our business with support from MCFA is a dream come true in our endeavour to uplift women and children, especially girls, in Zimbabwe. Growing up in Zimbabwe as a young girl, it was my socially ascribed gender role to fetch firewood and provide for the fuel needs of the family. It took up a lot of my time, some of which was supposed to be for study and channelled to other productive activities. This obviously affected my performance at school, and when I look back this could easily have been prevented if we had used modern cooking solutions such as biogas. By providing technical assistance, advocating policies, raising awareness and building partnerships, MCFA is helping to make biogas a more affordable and accessible option for people in Zimbabwe and Africa as a whole," says Judith Marera, CEO of Lanforce Energy.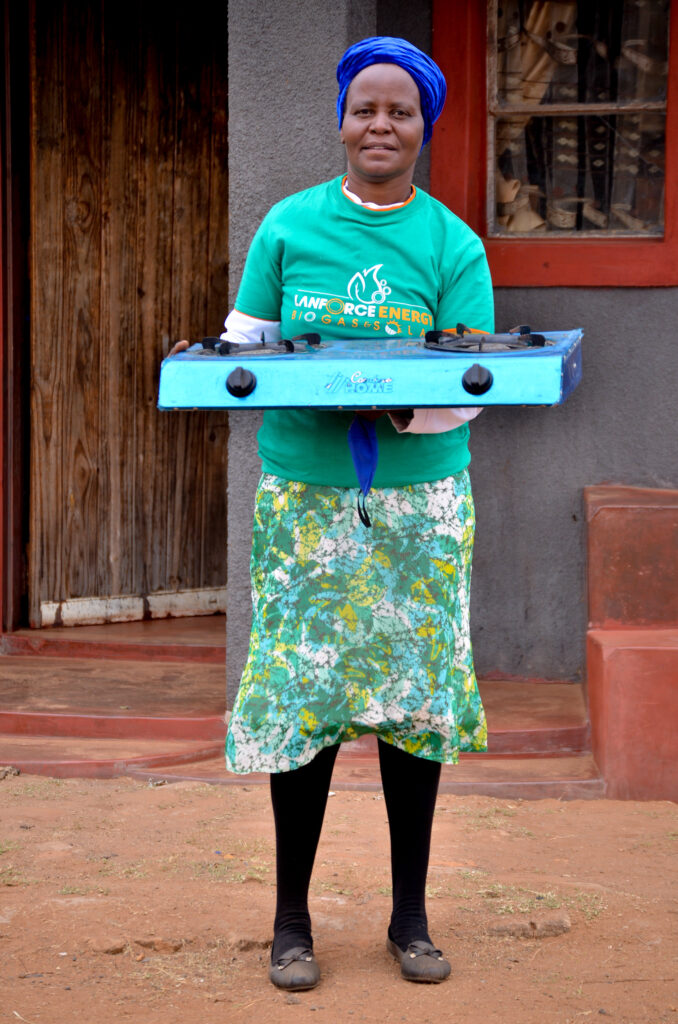 The biodigesters offered by Lanforce Energy include stoves and burners, are easy to operate, portable and available in different sizes depending on the customer's needs. All parts of the biodigesters are replaceable and their expected lifespan is about 20 years, depending on the care and maintenance provided. Biodigesters are equipped with Stove Use Monitoring meters to provide data on biogas consumption. Customers can pay for the biodigesters in instalments over an agreed period of time using the Pay-As-You-Go (PAYGO) system, making the products more affordable and accessible by the Zimbabwean population.
"Lanforce Energy is an innovative company aiming for large scale-up opportunities, helping to improve health, reducing deforestation in a large part of the country and supporting the empowerment of women in Zimbabwe by leading by example," comments Aliona Fomenco, Investment Manager at Nefco.
Biodigesters contribute to reducing organic waste, from cultivation and cooking, and greenhouse gas emissions, and turn the organic waste into clean energy by providing biogas for cooking as well as other productive-use appliances, such as lighting, heating and refrigeration. The biogas produced from biodigesters mainly reduces the use of firewood, which decreases pollution, improves indoor air quality and decreases deforestation.
The Modern Cooking Facility for Africa (MCFA) supports access to and scale-up of higher-tier clean cooking solutions. The first funding round (MCFA1) in spring 2022 received significant interest in all project countries, with EUR 30.8 million in total financing. Lanforce Energy was selected competitively under the Zimbabwe country programme. The selection process included a two-stage third-party evaluation of applications by independent experts and a detailed due diligence process carried out by Danish Energy Management A/S in consortium with LFS Advisory. Further agreements with clean cooking companies are under negotiation and will be announced during autumn 2023.
For further information, please contact:
Ash Sharma, Head of Modern Cooking Facility for Africa, Nefco
Ash.sharma@nefco.int Phone: +358 10 618 06 53
Aliona Fomenco, Investment Manager, Nefco
aliona.fomenco@nefco.int, +358 10 6180 647
Lanforce Energy:
Judith Marera, CEO, Lanforce Energy
judith@lanforce.co.zw, +263778232607
About Lanforce Energy
Lanforce Energy is a women-led for-profit social enterprise in the renewable energy sector. The company was established in 2010. Its headquarters are in Cranborne, Harare, Zimbabwe, and it is a member of several networks focused on renewable energy, including the Renewable Energy Association of Zimbabwe (REAZ) and Global Waste Cleaning Network (GWCN).
Lanforce Energy aims to become the primary provider of affordable, sustainable and high-quality renewable energy solutions for rural communities in Zimbabwe and eventually throughout Sub-Saharan Africa. Lanforce Energy sells innovative biodigesters and provides training on installation and maintenance of portable biodigesters. These are scalable depending on energy requirements. Read more on www.lanforce.co.zw
About MCFA
The Modern Cooking Facility for Africa is a multi-donor facility established and managed by Nefco – the Nordic Green Bank – with the aim to support the development of new markets for the clean cooking sector and accelerate access to high-technology, modern and affordable cooking equipment for consumers in Sub-Saharan Africa, combining results-based financing with catalytic grant financing to companies active in the clean cooking market to grow and scale up their businesses in the programme countries. The facility currently finances projects in six countries: the Democratic Republic of the Congo, Kenya, Mozambique, Tanzania, Zambia and Zimbabwe.

The overall aim of the MCFA programme is to provide access to clean cooking solutions for approximately 3 million Africans. The current EUR 45 million MCFA programme was announced in November 2021 and is funded by Sweden and the European Union. Read more on www.moderncooking.africa
About Nefco
Nefco – the Nordic Green Bank – is an international financial institution based in Helsinki, Finland, owned by the five Nordic countries, focusing on environmental and climate investments to work with concrete actions to accelerate the green transition. Nefco also manages external funds in the climate and energy space and is accredited by the European Union and the Green Climate Fund and is the Facility Manager for the Beyond the Grid Fund for Africa, a EUR 126 million multi-donor results-based financing facility funded by Denmark, Germany, Norway, Sweden and USAID. Read more on www.nefco.int
Published: August 24, 2023