Sweden and Nefco launch a new facility to support the scale-up of clean cooking technologies in Africa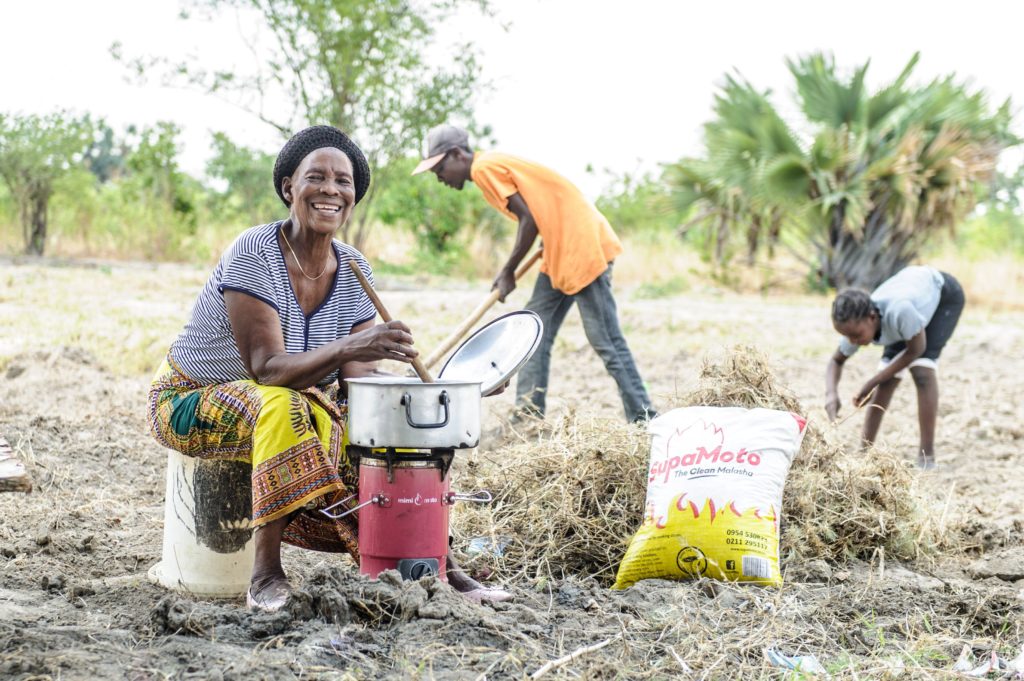 A new facility has been established to support the development and scale-up of clean cooking technologies in Africa, with an initial SEK 275 million (~EUR 27.8 million) of financing from Sweden. The Modern Cooking Facility for Africa (MCFA) is supporting access to clean and affordable energy solutions and will develop new markets for the clean cooking sector in the Democratic Republic of the Congo, Kenya, Mozambique, Tanzania and Zambia through results-based financing for private sector actors.
The lack of access to modern and clean cooking solutions is a global challenge with negative health and environmental impacts that cost the world about USD 2 trillion per year, according to a study done in 2020¹. Almost 900 million people in Sub-Saharan African countries lack access to modern and clean cooking solutions, according to International Energy Agency (IEA) in 2018. A very modest increase, from 15% to 17%, has taken place between 2015 and 2018, concerning the part of the population having access to clean cooking solutions². This is the only region in the world where access to clean cooking solutions has not kept pace with population growth.
Against this background, Nefco and Sweden, through the Swedish International Development Agency (Sida) and Swedish embassies in Sub-Saharan Africa, started to investigate the possibility of establishing a programme to support the scaling of clean cooking solutions in 2020. A detailed scoping exercise was carried out in the Democratic Republic of Congo, Kenya, Mozambique, Tanzania, Zambia and Zimbabwe between 2020 and 2021, looking into ways to test the use of results-based financing and associated finance to incentivise the development and sale of innovative clean cooking solutions at scale. The scoping confirmed a need for new and innovative instruments dedicated to high tier cooking solutions, such as sustainably produced bioethanol, liquid biofuels, biogas, electric cooking solutions, and solid sustainable biofuels, e.g. pellets and briquettes.
"Millions of people still lack access to modern clean cooking alternatives in Sub-Saharan African countries, and I'm therefore proud to announce the launch of this much needed initiative. Reducing the use of wood and charcoal, which currently causes significant greenhouse gas emissions and deforestation, will have substantial health and climate benefits for populations in these countries. For women and girls, in particular, who spend a large number of their daily hours in smoky kitchens, it will reduce respiratory problems. We have had good experiences working together with Nefco on increasing access to clean and affordable electricity and wish to see similar progress within the clean cooking sector, supporting millions of people in reaching better living standards," commented Carin Jämtin, Director General at Sida.
The aim of the MCFA programme is to provide 1.5 to 3 million Africans with access to clean cooking solutions, improving overall health and increasing economic growth. The programme will also have a large positive environmental impact, reducing CO2 emissions and mitigating deforestation in the target countries. The programme contributes to the Sustainable Development Goals: SDG7 on access to affordable and clean energy access, SDG13 on climate action, SDG3 on good health and well-being, SDG15 on life on land by encouraging the use of renewable fuels and SDG5 on achieving gender equality and empowering women and girls.
"We are very pleased to be able to further support private sector provision of access to clean energy in several African countries together with Sweden. The scale-up of clean cooking solutions will have a significant positive impact on the environment. The result-based financing approach will ensure that it is economically viable for underserved people in Sub-Saharan Africa," commented Trond Moe, Managing Director at Nefco, in connection to the signing of the agreement with Sida.
The aim is to develop the Modern cooking facility into a EUR 40 million programme with Sweden as the first donor and Nefco as the Facility Manager. The programme is set up to serve as a complementary facility to the Beyond the Grid Fund for Africa, a programme supporting the development of clean and affordable electricity access in Sub-Saharan African countries. The new MCFA programme is expecting to launch its first Call of Proposals-based funding round during the first half of 2022. Selected and contracted Cooking Service Providers will receive financial support based on milestones reached.
Further reading
Read more about the research undertaken between autumn 2020 and summer 2021
For further information, please contact:
Ash Sharma, Head of Beyond the Grid Fund for Africa, Nefco
Ash.sharma@nefco.int, M: +358 50 471 2850
Anders Arvidson, Team Lead/Senior Advisor for Sida's Power Africa Team
anders.arvidson@sida.se, M: +46 76 495 55 52
About Sida
The Swedish International Development Cooperation Agency (Sida) is the Swedish government agency for development cooperation. Sida strives to reduce world poverty by allocating resources and knowledge with the goal of making a difference for people in Africa, Asia, Europe and South America. To achieve this, Sida collaborates with actors from civil society and universities as well as the public and private sectors. Sida's activities are funded through Swedish tax revenue. Read more at www.sida.se
About Nefco
Nefco, the Nordic Green Bank, is an international financial institution (IFI) that provides risk capital for Nordic green solutions. Established in 1990 by the five Nordic countries: Denmark, Finland, Iceland, Norway and Sweden, Nefco serves the interest of its owners. Our task is to work with concrete actions to accelerate the green transition. By focusing on small and medium-sized projects with tangible results, we have been able to demonstrate how to implement climate and environmental projects in a sustainable and cost-efficient way. We evaluate our impact against the EU Taxonomy, the UN Sustainable Development Goals and our own environmental criteria. Over the years, Nefco has implemented some 1,500 private and public projects across different sectors all over the world. Nefco's headquarters is
located in Helsinki, Finland. Read more at www.nefco.int
References:
1) ESMAP (2020): The State of Access to Modern Energy Cooking Services (English). Washington, D.C.: World Bank Group.
2) IEA (2018), SDG7: Data and Projections, IEA, Paris
Published: November 25, 2021
MCFA
Programme launch
Sida