The Modern Cooking Facility for Africa receives strong interest for its first funding round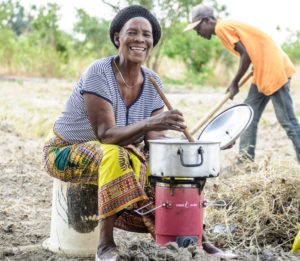 We have received significant interest for our first Call for Proposals in the Democratic Republic of the Congo, Kenya, Mozambique, Tanzania, Zambia and Zimbabwe. In total, 44 applications across the six project countries passed the initial screening.
The MCFA programme offers results-based financing combined with catalytic grant financing for clean cooking companies to grow and scale up their businesses in Sub-Saharan African countries. The aim is to support the development of new markets for the clean cooking sector and accelerate access to high-technology, modern and affordable cooking equipment for urban and peri-urban consumers in the eligible countries. A large number of applications promoting higher tier cooking solutions and representing all types of sustainable fuels were received.
"As our goal is to support the scale-up of higher tier cooking solutions through the MCFA programme, we are very pleased to have received a good overall market response to our first Call for Proposals, totalling 44 eligible applications across the six project countries. In particular, it was encouraging to see a broad typology of technologies represented, in particular demonstrating strong demand for electric cooking and all types of biofuels," said Ash Sharma, Head of Modern Cooking Facility for Africa at Nefco.
Applications that passed the first screening are divided across the project countries as follows: 17 from Kenya, 9 from Tanzania, 7 from Zambia, 5 from Zimbabwe and 3 from the Democratic Republic of the Congo and Mozambique respectively.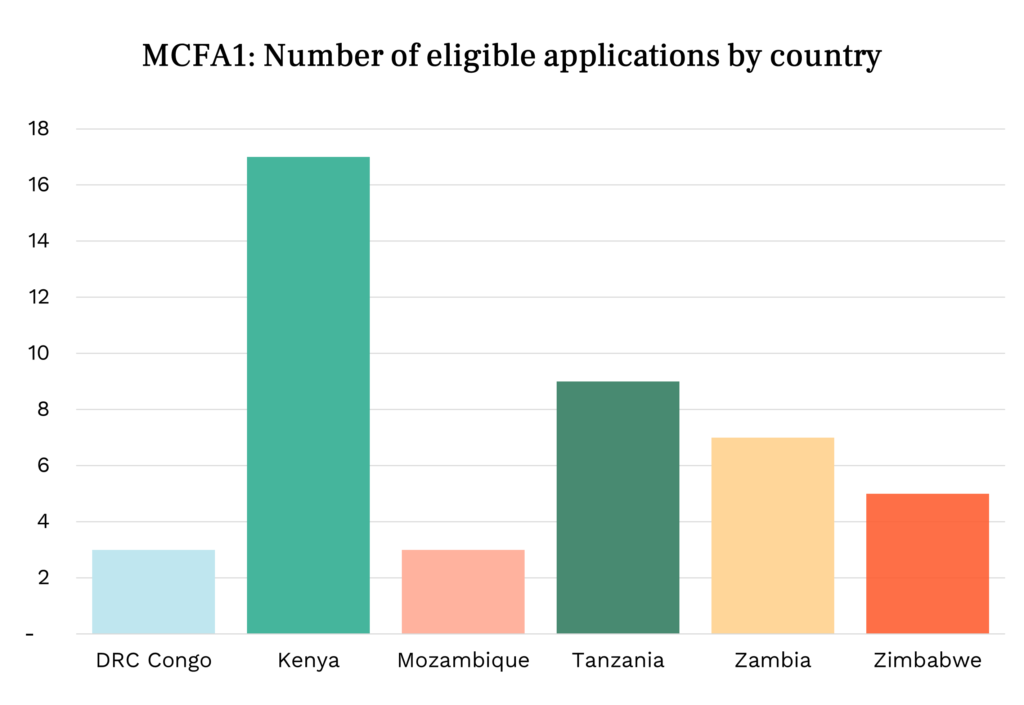 When looking at the technology solutions represented by the applicant companies providing sustainable cooking solutions, the division is as follows: solid biofuels – briquettes/pellets 25%, electric cooking 23%, combined technologies 20%, biogas 16%, Liquid biofuels – bioethanol/bioLPG 14%, and solar thermal 2%.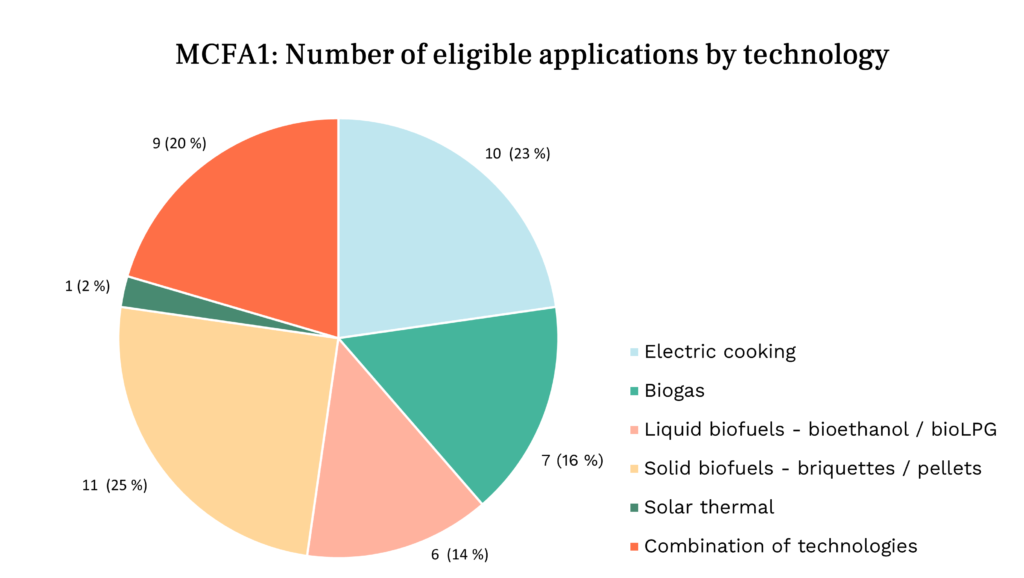 The aim of the first funding round is to enable the distribution of at least 420,000 clean cookstoves and associated fuels, providing access to clean cooking solutions for 2 million consumers. The available funding for all country programmes under this first funding round is EUR 30.8 million. The funding proposals submitted by eligible applicants represent 2.4 times the available funding.
Sweden, the initiator and first donor to the programme through Sida, is supporting the programme with a total contribution of SEK 325 million (~EUR 32.6 million). The MCFA is launched in cooperation with the EU Delegation in Zambia as a planned Team Europe initiative.
"The International Energy Agency's recently published Africa Energy Outlook 2022* highlights that achieving universal access to clean cooking fuels and technologies by 2030 requires shifting 130 million people away from dirty cooking fuels each year. We believe that the MCFA programme can demonstrate how innovative business models, such as the introduction of consumer finance via pay-as-you-go business approaches and crowding in private capital by harnessing carbon markets, can be used to achieve these goals in practice," commented Anders Arvidson, Team Lead/Senior Advisor for Sida's Power Africa Team.
The first Modern Cooking Facility for Africa Call for Proposals was open for applications between 20 April and 21 June 2022 through an online system. The aim of the first stage was to check Applicants' compliance with the key eligibility criteria and minimum technical and financial capacity requirements. Applicants passing the first stage evaluation will be invited to proceed to a Final Application stage in September 2022.
*Download the report: Africa Energy Outlook 2022 by International Energy Agency

For further information, please contact:
Ash Sharma, Head of Modern Cooking Facility for Africa, Nefco
Ash.sharma@nefco.int, Phone: +358 10 618 06 53
About Sida
The Swedish International Development Cooperation Agency (Sida) is the Swedish government agency for development cooperation. Sida strives to reduce world poverty by allocating resources and knowledge with the goal of making a difference for people in Africa, Asia, Europe and South America. To achieve this, Sida collaborates with actors from civil society and universities as well as the public and private sectors. Sida's activities are funded through Swedish tax revenue. Read more at www.sida.se
About Nefco
Nefco, the Nordic Green Bank, is an international financial institution (IFI) that provides risk capital for Nordic green solutions. Established in 1990 by the five Nordic countries, Denmark, Finland, Iceland, Norway and Sweden, Nefco serves the interest of its owners. Our task is to work with concrete actions to accelerate the green transition. By focusing on small and medium-sized projects with tangible results, we have been able to demonstrate how to implement climate and environmental projects in a sustainable and cost-efficient way. We evaluate our impact against the EU Taxonomy, the UN Sustainable Development Goals and our own environmental criteria. Over the years, Nefco has implemented some 1,500 private and public projects across different sectors all over the world. Nefco's headquarters is located in Helsinki, Finland. Read more at www.nefco.int
Photo: Woman in Zambia cooking food on a sustainable cookstove – Jason Mulikita
DRC
Kenya
MCFA
MCFA1
Mozambique
Tanzania
Zambia
Zimbabwe